Most Popular in Communications - Other Comms Tools

Advanced Serial Port Monitor 4.3.9.828

(Downloads: 922)


Monitor data received from and sent to a COM port in manual, auto or spy modes!
SeaTTY 2.50

(Downloads: 748)


A program to receive weather reports, weather charts and navigational warnings
PageGate 6.0.12

(Downloads: 736)


Messaging server software sends SMS and text messages to cell phones.

BluetoothView 1.66

(Downloads: 630)


Monitors the activity of Bluetooth devices around you.
OPCNetListener 2.24

(Downloads: 611)


OPC Server for ICMP. Network monitor
Atomzeit 1.1

(Downloads: 416)


To synchronize your PC with the atomtime.
Replicator 11.3

(Downloads: 319)


The Replicator lets you distribute large numbers of files to many people.

Serial Port Redirector 2.6.1

(Downloads: 318)


Let your serial applications operate via TCP/IP networks
Diafaan SMS Server - light edition 2.1.3.0

(Downloads: 296)


Diafaan SMS Server is a full-featured two-way SMS gateway for GSM and 3G modems.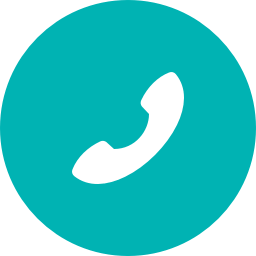 SmartCallMonitor 1.7.2

(Downloads: 276)


Calling and monitoring software for TAPI capable hardware

SkypeLogView 1.42

(Downloads: 272)


View log files created by Skype
Files To Phones 2.1

(Downloads: 264)


How to send files from PC to mobile phones via Bluetooth? Try it!

BluetoothCL 1.05

(Downloads: 256)


Show bluetooth devices list
Diafaan SMS Server - full edition 2.1.3.0

(Downloads: 242)


Diafaan SMS Server is a flexible SMS gateway for GSM modems and SMPP accounts.
HotSpot MWC Server 5.0.0.1

(Downloads: 239)


HotSpot Server gives to you easy way to earn sharing broadband.
Sent 1.3.8

(Downloads: 231)


Utility to send 'net send' messages from command line
WAP Upload 2.0.1.8

(Downloads: 223)


Upload games, music, MIDI, graphics, video, themes to your mobile phone via WAP
SpeedSMS 2.0

(Downloads: 206)


Sends Text SMS, ringtones and VCard to mobilephones from 7 Cents/SMS.

In-Out Board 2.1

(Downloads: 205)


Peer-to-peer, cross-platform in/out staff tracking for LANs and the Internet.

PlunkIt 1.0

(Downloads: 191)


Cross platform secure file transfer utility. Within LAN or across the Internet.