Most Popular in Communications - Other E-Mail Tools
GSA Email Spider 7.24

(Downloads: 978)


Extract emails, phone and fax from web by keywords or starting page.
Outlook 1-Click Duplicate Delete 4.04

(Downloads: 868)


remove duplicate calendar items/contacts/e-mails with with just 1 click...
CheckMail 5.7.0

(Downloads: 738)


CheckMail is a powerful POP3 email checking program.
Automatic Print Email 5.09

(Downloads: 624)


Receive your emails and attachments directly on your printer.
Aid4Mail 3.61

(Downloads: 593)


Easily export/import mail from 40+ formats (Outlook, Gmail, Thunderbird, ...)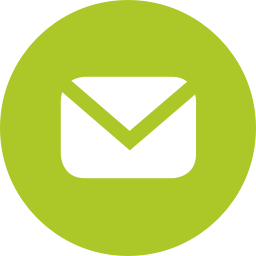 SmartSerialMail 7.0.2

(Downloads: 491)


Send individual plain text and HTML mails to a large number of recipients.

EF Mailbox Manager 7.50

(Downloads: 489)


Manage fast and easy your mailbox.
PostSmile 7.3.0

(Downloads: 463)


Places animated emoticons and smiley faces in emails and forums postings easily.
POP Peeper 3.0

(Downloads: 451)


Email notifier that supports POP, IMAP w\ Idle (AOL, etc), Webmail, SMTP and SSL
DetachPipe Free 7.2

(Downloads: 412)


Detach, save, delete, compress, upload, reattach Outlook email attachments
Easy2Sync for Outlook 5.04

(Downloads: 357)


Sync Outlook e-mails, contacts, tasks, etc. between PST-Files and/or Exchange
Email2DB 3.0.888

(Downloads: 334)


Email2DB parses email messages and extracts field data to update databases.
ClearContext Professional 6.0.1

(Downloads: 241)


Automated personal assistant for MS Outlook prioritizes & organizes information.
eAnnouncer 4.1

(Downloads: 216)


Outlook Add-In to Send Individual, Personalized Emails to your Mailing List

Message Parse 3.40

(Downloads: 214)


Software that lets you to transfer data from email msgs to other applications.

The Form Letter Machine 1.15.01

(Downloads: 205)


Easily write letters/documents by combining various paragraphs

Outlook Password 2015.05.25

(Downloads: 204)


MS Outlook e-mail accounts and .pst files password recovery tool. All versions!
Recovery Toolbox for Outlook Password 1.2.21

(Downloads: 201)


Password recovery tool for Microsoft Outlook email client, opens lost accounts
Mail Alert 2.6

(Downloads: 201)


An e-mail alert add-in for Microsoft Outlook (2000-2010).
Add Contacts 1.6.5

(Downloads: 197)


Microsoft Outlook add-in, the auto-adding of new email addresses as contacts